Over the years, this debilitating phobia has sadly become more and more popular here at my clinic. Emetophobia is an anxiety disorder which literally can take over your life. Each client that I have treated with this phobia has varying degrees of how emetophobia effects their lives. The main symptom is being scared of being sick anywhere and at any time. Some clients fear being sick in front of someone else or seeing someone else vomit. Combined with the continuous worry this phobia can also cause severe panic attacks. In severe cases that I have worked with, many emetophobics will also be showing various symptoms of OCD and some are unable to leave the house due to fear of catching a sickness bug.
Below are a few examples of the characteristics of emetophobics:
Fear of eating outside the home, or eating food someone else has prepared (just in case this is not cooked correctly and could lead to vomiting)
Constant cleaning of hands either through washing or using hand gel (due to fear of germs)
Fear of taking any medication that may cause nausea or vomiting listed as a side effect
Fear of pregnancy
Fear of consuming alcohol
Fear of children being ill
Fear of certain foods and will only eat very plain basic food
Should an emetophobic person see someone being sick the following reactions are likely to occur.
Escaping as fast as is humanly possible, even if it means leaving their home due to someone being sick there
Likely to have a panic attack
Act irrationally, maybe crying and screaming
Feel nauseous themselves and convinced that they too will be sick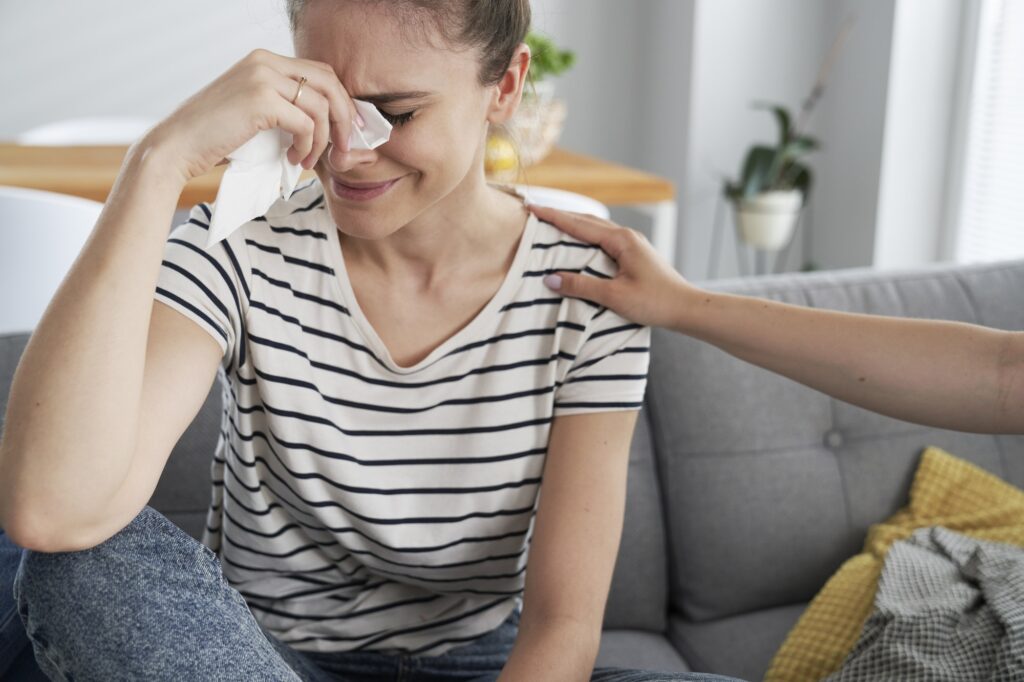 How can Hypnotherapy help with this phobia?
Most clients that come to see me have usually exhausted all avenues of treatment. They have tried medication, counselling or CBT and it sadly hasn't worked for them. In fact one of my clients reported that her therapist asked her to google pictures of sick, which to be honest in my opinion is the worst thing that you can do with someone who is suffering with this condition. Throughout my years of experience it appears that so many clients have been misdiagnosed with either eating disorders, OCD, social phobias or Bipolar.
Here at Samantha Hypnotherapy I have a thorough understanding of this phobia, how it makes you feel and how it can completely take over your life.
At the consultation we will discuss how you are feeling in detail, how emetophobia affects you personally and from there I will devise a treatment plan specifically for you.
*I have helped hundreds of clients to overcome this phobia and would welcome the chance to help you.
*"Before starting hypnotherapy with Sam, I was suffering with bad anxiety and a fear of sickness. Even from the first session I felt a change in myself and everyone around me saw how happy and relaxed I was. Sam made me feel comfortable from the very beginning and her sessions were adapted to me and my needs. Having the recordings to listen to at home now is the best idea – as from previous hypnosis I have never experienced this. It helps me to stay completely confident of my past anxiety and my fear of sickness is now a distant memory. I highly recommend. Thank you Sam!!! " C*
*"I have been working with Sam since the start of the year. I had emetophobia (a phobia of sick). I had trouble eating and lost a lot of weight, didn't leave the house and was extremely anxious having multiple panic attacks daily. Even meeting Sam for the first time I was terrified just due to how high my anxiety of anything was and I think she could tell this from our first meet. She is lovely & very easy to talk to! Sam has helped me massively, I can't remember the last time I had a full panic attack, I eat pretty much everything again & she's helped me to go back out again! Sam's very supportive and understanding, not just professional but supportive as a friend which makes it nicer and easier to talk to her! Sam has helped massively, I was at my wits end and had no option or idea of what to do next! Without Sam I don't know where I'd be, she's really helped me change my life around. We still have a bit to go but I can truly say it's changed this year around for me and I cannot thank her enough" LM Coxheath*
*Please note results may vary from person to person. Some clients may need more or less sessions than others.