Many of the clients that I have treated over the years often suffer from panic attacks alongside anxiety.  These feelings can come on so quickly, sometimes with no warning and are due to rushes of intense anxiety which then cause physical symptoms.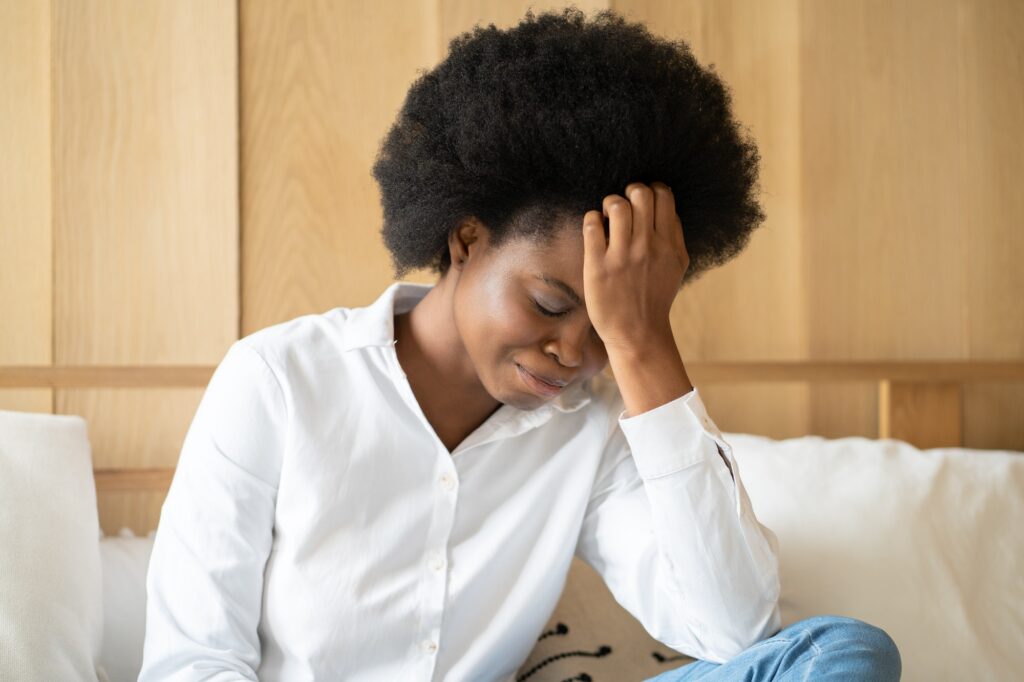 What are the symptoms of panic attacks?
A racing heart (one of the most common symptoms)
Tight chest or pains in your chest
Sweating – palms of your hands and back of your neck
Jelly legs
Shivering
Stuttering
Headache
Dizziness
A whoosh of warmth rushing up through your body
Shortness of breath
Nausea
Fainting
Ringing in your ears
Tingling through your body
If you have 2 or more of these symptoms it's likely that you are having a panic attack. So many clients that I have seen have felt so unwell and have ended up at hospital thinking that they are having a heart attack. These symptoms really can be debilitating and take over your life if you let them. *Here at Samantha Hypnotherapy I have a thorough understanding of the above symptoms and through hypnosis I can help you to achieve your goal.
What Causes Panic Attacks?
The awful physical symptoms that can come on are a result of your body going into fight or flight mode. This is where the body gets prepared to deal with a threatening situation and causes these awful feelings. Whilst this is happening the body releases hormones such as adrenaline and cortisol which is why your heart tends to beat faster than normal. Sometimes there is no reason and no warning signs that one may trigger, which can be so frustrating for the sufferer. I have found throughout the years practising that many clients can develop a fear of having panic attacks which can unfortunately cause them to occur.
If you become a frequent sufferer of panic attacks, it is likely that you may have a panic disorder. These are a combination of physical and psychological factors. Sometimes a really traumatic event such as a bereavement can trigger these symptoms off.
How many sessions would I need to overcome these symptoms?
*Although every client is different in the feelings that they experience, I can generally eliminate these physical symptoms in 1 to 3 sessions maximum.
So many clients that I have seen over the years have informed me that they have visited their doctor and have been advised that the only way to control these symptoms is medications such as anti-depressants, beta blockers and Valium. *If this has happened to you, you really are not alone and whilst I'm sure this may work for some clients, I truly believe that after seeing me you will not need to reach for the tablets.
If you have any questions relating to hypnotherapy for anxiety in Maidstone please do not hesiste to contact me and I will be more than happy to explain how I can help you.
*"I was suffering with severe anxiety, stress and panic attacks due to a change in career which was adversely affecting my lifestyle. It was through desperation that my wife contacted Samantha and the first thing that really impressed us was how she rearranged her commitments to give me a personal consultation immediately. I think the fact that Samantha listened to me and created a specific, tailor made session to target the route causes of my distress rather than a generic script, lead to a significant improvement in my symptoms and an overnight abatement of my panic attacks. A few further personally tailored sessions and I now feel infinitely better." ~ NW Maidstone*
*Please note results may vary from person to person. Some clients may need more or less sessions than others.