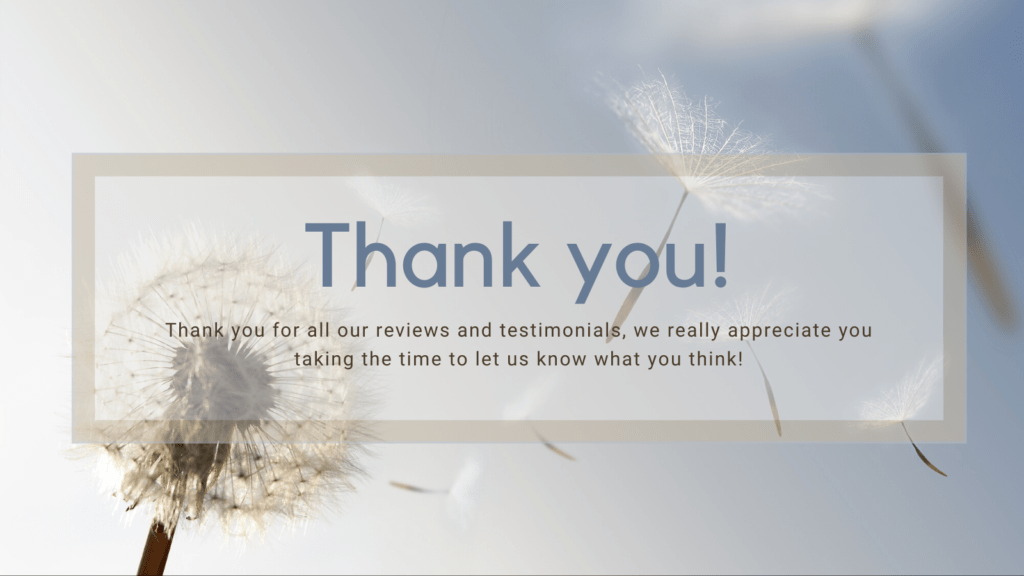 *"I used Samantha Hypnotherapy a year ago. My life was caving in around me and I really had no idea where to turn. Sam was totally professional, listened, understood and focused me. She is caring and works magic! I had 6 sessions in all and they really were the best thing I ever did. I haven't looked back. Highly recommended xx" ~ M*
*"I would like to say a huge thank u to samantha hypnotherapy.. I finished my last session today and what a difference to my life she has made.. So down to earth, easy to talk to, constant reasurance and not judgemental.. Thank u sooo much for the changes u have made to improve my life.. I am sooooo happy.. HIGHLY RECOMENDED.. xx" ~ B*
*"Omg what a difference in my life! I tried counselling and it didn't work so went to give hypno a try for a phobia that was getting out of hand. And after 6 sessions I can say I don't have this phobia anymore. I defiantly recommend Sam. Thank you so much Samantha! x" ~ L*
*"Before starting hypnotherapy with Sam, I was suffering with bad anxiety and a fear of sickness. Even from the first session I felt a change in myself and everyone around me saw how happy and relaxed I was. Sam made me feel comfortable from the very beginning and her sessions were adapted to me and my needs. Having the recordings to listen to at home now is the best idea – as from previous hypnosis I have never experienced this. It helps me to stay completely confident of my past anxiety and my fear of sickness is now a distant memory. I highly recommend. Thank you Sam!!!" ~ C*
*"I was apprehensive, hesitant and if I'm honest a bit fearful, about our initial meeting but Sam put me at ease and I quickly realised that I had made the right decision. I went for help with some deep-seated anxiety issues I had, and I was afraid of letting go and opening up some old wounds, I had anxieties and fears that I'd buried and not properly dealt with. Sam tailor-made the hypnotherapy sessions for me. I have never had hypnotherapy before, I can honestly say it did me the world of good, the sessions were very relaxing. I am delighted by the outcome – I am left with a feeling of calmness about the issues that had caused me pain, and I am now looking forward to and planning a future with positive energy and renewed optimism." ~ JA*
*"I just wanted to say a big thank you for all of your help with hypnotising me. The last few months I have had many blood tests and injections (much to my disgust) and I wouldn't have been able to do it without your help and expertise. Being able to have an injection/needle and merely being able to talk about needles has made my university life possible together with my dream career. Without having all of these blood tests and injections I would have been refused a place at university. I cannot thank you enough for helping me to be able to face my fear of needles and to be able to train to become a paramedic. Thank you again and I hope you carry on making such positive changes to peoples lives like you have done mine." ~ CS*
*"I cannot thank Samantha enough for my treatment, I felt extremely relaxed as soon as I walked into her room. The sessions made me feel really positive even from the first one. Samantha was so helpful and never asked for anything extra for burning my sessions onto a cd because my Ipad wouldn't download them. After what felt like a life time of anxiety and not being able to sleep in my own home by myself, Samantha's tailored made scripts have helped me over come it all and given me a whole new relaxed part of my life back. I wish I had found hypnotherapy many years ago. Thank you so much again Samantha for all your help, it's truly made such a huge change to my life after so many years of not being able to sleep :)" ~ Hollie*
*"I have been working with Sam since the start of the year. I had emetophobia (a phobia of sick). I had trouble eating and lost a lot of weight, didn't leave the house and was extremely anxious having multiple panic attacks daily. Even meeting Sam for the first time I was terrified just due to how high my anxiety of anything was and I think she could tell this from our first meet. She is lovely & very easy to talk to! Sam has helped me massively, I can't remember the last time I had a full panic attack, I eat pretty much everything again & she's helped me to go back out again! Sam's very supportive and understanding, not just professional but supportive as a friend which makes it nicer and easier to talk to her! Sam has helped massively, I was at my wits end and had no option or idea of what to do next! Without Sam I don't know where I'd be, she's really helped me change my life around. We still have a bit to go but I can truly say it's changed this year around for me and I cannot thank her enough" ~ LM*
*"I was suffering with severe anxiety, stress and panic attacks due to a change in career which was adversely affecting my lifestyle. It was through desperation that my wife contacted Samantha and the first thing that really impressed us was how she rearranged her commitments to give me a personal consultation immediately. I think the fact that Samantha listened to me and created a specific, tailor made session to target the route causes of my distress rather than a generic script, lead to a significant improvement in my symptoms and an overnight abatement of my panic attacks. A few further personally tailored sessions and I now feel infinitely better." ~ NW*
*"I found Samantha's relaxation and hypnotherapy techniques very effective, enabling me to completely switch off from everything else. From our discussions Samantha tailored her scripts to meet my specific needs and to help me reach my weight loss goal. I always left the room feeling very calm and motivated to make a difference. Couldn't recommend her enough!" ~ JF*
*"I was feeling quite fed up and stuck in a rut after having a tough time in my previous job and finding it tough looking for a new one. I had five sessions with Samantha for confidence and motivation and felt myself becoming more self-assured and focussed each time. I got lots of personal stuff sorted out, made plans and even got 2 job offers – one while I was still in the interview! I was so pleased and felt so much better about myself. I have also stuck at a course and retrained for a new career. I felt so much better and self-assured after my sessions, I recommend giving it a go -thanks Samantha!" ~ SW*
*"I wanted to give up smoking not just for myself but for my children. I didn't want to leave them early and I hated that I smelt of smoke when I hugged them. So Sam hypnotised me into not wanting to smoke anymore. I had the Initial Consultation and one session and I was done…that simple. I still had the odd craving but Sam had also done me my own recording to listen to to give me that extra help. Its brilliant, I'm happy, my kids are happy and I can't imagine picking up another cigarette ever again!" ~ KA*
*"Since my hypnotherapy with you my life has changed so much for the better. I have no desire to smoke and have even managed to enjoy social occasions without smoking! Thank you for all your support and professionalism. It has been a very positive experience. I can't thank you enough!" ~ N*
*"Before seeing Sam I suffered very badly with anxiety that challenged my day to day life, even small tasks such as travelling. The Hypnotherapy helped me cope throughout my anxiety and eventually I started feeling less anxious and could conquer my fears that I had before the sessions, I am now back to myself again and I couldn't be more grateful to have met Sam and have had her help. Anxiety is no longer an issue for me and I couldn't be happier!! " – C*
*"When I first discovered Sam I was at the lowest point I had been in a very long time, I had tried other ways of help by spending lots of money with very little success and so had put myself down as a lost cause. I was due to be married at the end of 2016 and was in such a state that I feared I wouldn't even make that, as my mental state was putting huge pressure on my relationship. Having spoken to and met Sam> it gave me a glimmer of hope that maybe I could be helped; I had severe anxieties and the real issue was going into places where I would have to eat or drink for fear of being ill or embarrassing myself. After a few sessions with Sam I felt this becoming less and less of an issue and now I am nearing the end of my sessions I seriously cant thank her enough. I am the biggest sceptic there is and I know I used to have a very negative outlook on life, but Sam has helped me changed that massively; not only is she a wonderfully caring, easy to get on with person she really knows her stuff and knew what path to take with me when I felt things were slipping slightly. I know I am possibly going to have some times better than others in the future but knowing what Sam has given me and the fact she is there has made me feel very positive about my future now. Many people like myself probably read these things and think 'yeah, ok' but honestly I would recommend Sam to anyone that feels they need that extra bit of help or boost that they are struggling to do on their own. I owe Sam hugely for what she has done for me, I finally feel I may be able to live my life now rather than avoid ever having to do anything!" – Z*
*"I saw Sam for a fish phobia which has caused problems for years. I was previously unable to be in the sea or water with fish, and after five sessions was able to complete my open water scuba diving qualification as well as go snorkelling in the sea off tropical islands! Sam was very calming and approachable. Barham Court is easy to find with plenty of parking. I would definitely recommend!" – SN*
*"Before I undertook weekly sessions with Sam, my thoughts and feelings were taking me to a prison cell for an indefinite amount of time.
I was on heavy duty antidepressants and antipsychotics for a long time.
After trying and failing at CBT, AA and anything that involved an audience/confronting my demons, hypnosis gave me a path out without degrading myself but by being honest.
An hour in peace were you can vent your spleen without questioning or judgment but just being listened too.
10 sessions later, I no longer dream of destruction, self harm or hate/blame myself for everything. Sam's therapy gave me the tools to deal with everything that I couldn't face and that, in turn, changed my perspective on life.
After 22 years of negative thoughts, low self esteem, self harming and loathing, turns out after all that it doesn't have to be that way forever.
I can honestly say that this therapy saved my life and possibly others." ~ R*
*"I had suffered with the fear of motorways from my early 20's and am now in my late 30's with 2 small children. This fear had gradually got worse as I got older and completely restricted mine and my children's lives. The anxiety I felt at even the mention of me going on a trip somewhere to either see family, friends or just shopping was terrible. Id have panic attacks and sever anxiety and I would not even contemplate the motorway.
*"I saw Sam for 6 weeks, then listened to my recordings for around another 8 weeks, which I found extremely helpful. I am so delighted and proud of myself as I have just come back from Leeds which I think was nearly 500 miles away! I never ever thought id be able to do something like that, and believe 100per cent without Sam's help this would never have been possible. I cant tell you how grateful I am to Sam and would highly recommend anyone suffering with anxiety to visit Sam. She is a very professional and kind lady who has helped me more than she'll know. Once again Thank you Sam you have opened up new adventures to me and also my children." ~N*
*"Sam's treatment is phenomenal and has completely changed my life for the better. I had a phobia of a material for over 20 years. I first met Sam with a degree of scepticism from visiting other hypnotherapist's that were expensive & did a poor job. From the outset Sam's work really speaks for itself. She really took the time to understand me as a person and cover all angles. The sessions were fantastic and I could see differences after every session. It genuinely has impacted my whole life. The phobia is not only completely gone but I have grown in confidence, & optimism. I would recommend Sam's Hypnotherapy to anyone & can't give enough praise for what she has done for me, a big Thank You to Sam for literally changing my life for the better." ~ AC*
*Please note results may vary from person to person. Some clients may need more or less sessions than others.